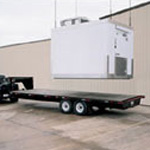 The Refrigeration Department at San Juan Heating is here to serve all your needs, from commercial refrigeration, freezers and ice makers to walk-ins and rooftop units. We are a company that is committed to excellence in every aspect, from installation to service to customer care. Give us a call and let us take care of all your refrigeration needs.
Maintenance and repair of:
Refrigeration
Freezers
Ice Makers
Humidifiers
Air Purification
Heat Pumps
Boilers
Rooftop Units
Bar Coolers
Walk-ins
Refrigerator Door Repair
Gasket Replacement
For restaurants, grocery & convenience stores, hotels & motels, etc.
Our excellent reputation and long list of satisfied clients attest to our craftsmanship, attention to detail, communication, honesty and integrity. Just ask for our client reference list!