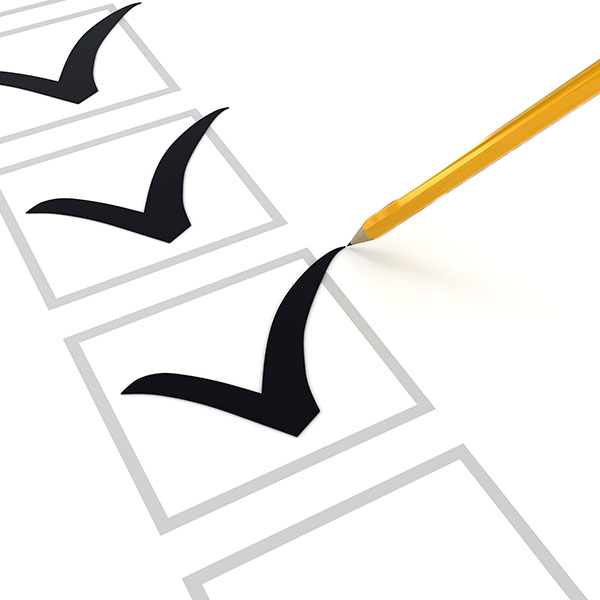 At San Juan Heating we strive for 100% satisfaction in everything we do. We value your opinion and invite you to tell us and others about your experience with us. Please take a few moments to tell us what you think by leaving us a review here on our website or on any of these popular review sites or social networks.
Read what other customers have said about us.

All trademarks or brands on this page are registered by their respective owner and are not affiliated with our company, nor do they endorse or sponsor our products or services.
Reviews of
San Juan Heating
(Based on 13 rated reviews)
14-Feb-2022
Product or service reviewed: Mistubishi Heat Pump Split and one wall unit
Last summer's "heat dome" pushed us over the edge. We heat with firewood and cool using screen doors and windows and ceiling fans. The several days of 100F on our deck with visitors had me pulling out all my best DIY cooling tricks. No good with warm nights. At 71 years of age, I am also getting a little tired of providing my own wood. We had a contract signed in October '21 after careful consultation of specific unit performance in a 1600 sq ft house like ours. With the supply line constipation, we waited 4 months for Kevin and his delightful daughter to install the unit in less than 5 hours. They are simply the best and I am hard to please. I now welcome hotter summer days and handling 50% less firewood in the winter with clean electric energy very efficiently used. Steve Ulvi and Lynette Roberts, San Juan Island
25-Apr-2019
Product or service reviewed: Mitsubishi ductless heat pump
Everybody with San Juan Heating has been a pleasure to deal with. They hadn't serviced Center Island before, but were happy to work with us, and Wil Oliver made everything happen just as promised, with helpful advice and competitive rates. He and the installers both caught the red-eye morning ferry to Lopez so they'd have plenty of time to do what was needed here. All went well, the crew was in and out in 3 hours, and we have a quiet, efficient new heating system. Definitely 5 stars.
Brian Cantwell
Center Island, WA
16-Dec-2018
Product or service reviewed: Ductless Heating/Airconditioning System
I would like to say that dealing with everyone at San Juan Heating was a pleasure. I found the whole team to be courteous , responsive, efficient, and knowledgeable. I highly recommend them. vk
Valarie Keaton
Friday Harbor, WA
15-Oct-2018
Product or service reviewed: Mitsubishi 5-zone heat pump
Wil and the crew did a really nice job installing our heat pump and concealing the tubing and conductors. The equipment installation looks great, everything in the attic and crawl space was neatly run, properly supported and penetrations were weather-sealed. The office was very helpful in getting an energy rebate and was nice to work with. Overall, great installation and customer support.
06-Jun-2018
Product or service reviewed: Tankless hot water heater, furnace, heat pump, Nest thermostat
Wil Oliver provided outstanding service every step of the way for us. He reviewed all of the options for replacing our old hot water tank with a tankless option and then managed the project seamlessly from beginning to end. The final products are installed beautifully, everything works as promised, and he always responds quickly to my emails and phone calls. This is the best customer experience I've had in a long time!
Leasa
lmayer@crgevents.com
24-Apr-2018
Product or service reviewed: Tankless hot water heater, refrigerator, propane supply line upgrade
Huge thanks to the entire San Juan Heating team for their terrific work on our project. Wil and Leilani were extremely helpful throughout the planning process, and Thomas did a fantastic job on-site. I was especially impressed with his skill in organizing all the tools and parts before we even reached the island, and then in completing each step so perfectly, including all the fun problem-solving challenges he discovered. We are very lucky to have had his help. I couldn't be happier with the results. The new appliances look terrific, the plumbing around them looks clean and tidy, and I feel much safer knowing we have GasTite in the crawlspace instead of our old copper supply lines.
21-Sep-2017
Product or service reviewed: Heat Pump/Furnace and OPALCO Rebate
I like to do business locally, and discovered the hard way that this is the best heating business in the San Juans. I started with another heating business, and had to call on Kevin to finish the job. Replacing a heat pump and furnace is expensive. There are many items that have to be customized. You want to do it right and you need the right people doing the work at your house. Call Kevin and you will not be disappointed.
31-Jul-2017
Product or service reviewed: Heat pump
I just purchased a Mitsubishi heat pump from San Juan Heating and they did a great job. They came to the house assessed my needs and proceeded to install the system on time as described. The system was installed efficiently, and professionally and they took time to answer all of my many questions. I appreciated the entire process and would recommend their service.
29-Jun-2017
Product or service reviewed: Mitsubishi heat pump purchase and installation
06-29-17 I purchased a Mitsubishi heat pump from San Juan Heating, after much research on the web as to the most dependable and efficient brands. Wil Oliver, the office manager, came to the house, took time to listen to my needs and decisions, and gave thoughtful input. The install crew showed up, on schedule, a week later, and before installing the heat pump asked for my input and wishes as to location of the outside and inside units and the running of the connecting lines. Five hours later, the job was finished, and was beautifully installed. The crew took time to explain the details and specifics of running the machine. We ran the heat pump first on cooling and then on heating. It has been three weeks since the installation and the machine is working flawlessly. When I have questions, the manual they supplied is able to answer all of them. Everyone at San Juan Heating has been helpful, knowledgeable, and friendly. The additional benefit is that the heat pump should save me a considerable amount on my annual electric bill. Jeff, San Juan Island
19-Jan-2017
Product or service reviewed: Oven service and installation
I must've called the poor office team twenty times, micro-managing a service call and then an installation. Stacey and Leilani and our technician, Thomas, were helpful and friendly and unendingly patient and flexible, and they made oven magic happen! Thank you San Juan Heating, you're our go-to now!
07-Dec-2016
Product or service reviewed: Heater and ducting service
San Juan Heating came to our rescue the first winter in our new home, when we discovered our heat pump wasn't working properly. The house was 47 degrees. After calling three other companies, all of which wanted to give estimates on a new heat pump (and not getting back to me until I called them), Thomas from San Juan Heating came out an fixed the problem within 10 minutes! We didn't have to replace our heat pump at all: the wires on the motor were crossed, causing it to run backwards, thereby putting no heat into the system at all. Once he made this simple repair, which everyone else missed seeing, we had a toasty house. Since then, we have trusted San Juan Heating to install our wonderful bathroom exhaust fan/heater, and optimize our duct work. They are always professional and thoughtful, punctual for appointments, and don't stop until they (and we) are satisfied with the work. I cannot recommend them highly enough!
Rebecca McDonough
Eastsound, WA USA
07-Dec-2016
Product or service reviewed: Replacement of Heating Unit
In October 2016 we purchased a home on Orcas Island in Washington State. It soon became apparent that our house did not have adequate heating to handle the rigors of an island winter. We began searching for a company that could help. Several people mentioned San Juan Heating. We called and arranged a visit from Danny Kiser in sales and marketing. He thoroughly assessed our situation and made a recommendation to which we agreed. Danny was concerned about a weather front moving toward us so he juggled their schedule and arranged for the installation to be done the next day; a very cold and wet Saturday. As promised, Danny plus our two installers, George and Cameron arrived and went to work. They were organized and efficient as well as friendly and solicitous; making sure we understood what they were doing every step of the way. Once the installation was done, they cleaned up and provided extensive instructions as to how the system worked. The following Monday, Danny called to ask if we had any questions or problems and to make sure we were satisfied. We assured him that the house was now warm and comfortable. This is a company that takes the concept of customer service very seriously. We couldn't be more pleased with the whole experience. Every step of the way, from our initial contact to the completed installation, San Juan Heating was responsive, efficient, and professional. We are so grateful for their help and recommend them without hesitation. Sincerely, David
05-Dec-2016
Product or service reviewed: Heating Solutions
I wanted to personally extend an invitation for you to talk with me personally to see what we can do for you to make your heating experience enjoyable and how we can save you money. I am a second generation HVAC and Refrigeration Specialist with a master residential electrical license in the state of Washington. We are dedicated to your personal satisfaction and comfort. You have my personal guarantee that you will be 100% satisfied with our products or your money back! Cheers, Kevin McCullough Owner, San Juan Heating LLC
Kevin McCullough
Friday Harbor